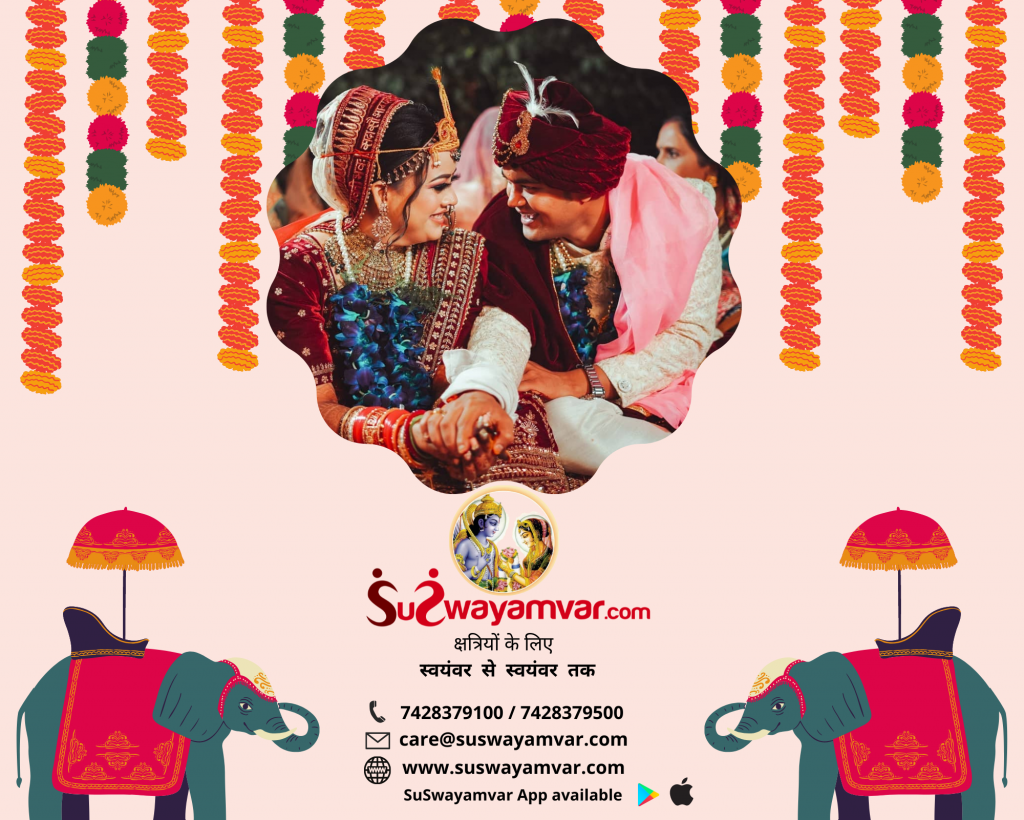 SuSwayamvar – Leading Rajput Matrimony Service in India.
Finding your perfect life partner is one of the most crucial milestones of your life. In our day to day routine, internet has become a great tool for finding anything that's why online matchmaking portal can be of great help in finding your life partner.
SuSwayamvar is one of the best and most trusted Rajput Matrimonial Services founded with a noble objective to help people find happiness. This is not just a matrimonial service but also a Social Matrimonial Portal serving a large number of people exclusively from Kshatriya Community.
The team of SuSwayamvar comprises of hardworking, dedicated people with a promise to achieve the goal for the wellbeing of the parents and finding suitable matches for their children through innovative approach. SuSwayamvar always believes and practices Arranged-Marriage within the same caste as it is one of the oldest approaches and is still preferred by most of the parents, helping SuSwayamvar in achieving a good position among the Kshatriya Community.
Some of the key/ privacy features of using SuSwayamvar portal or App are -
1. Your Name will be protected from being seen by the non-registered users.
2. Your Date of Birth will be protected from being seen by the non-registered users.
3. Freedom to Accept or Decline the request sent by the other registered users.
4. Freedom to Contact any registered user as per your choice and many more….
As marriage is an important step in our lives, SuSwayamvar family always helps and guides you taking proper decisions. We feel happy in serving you with happiness and joy. If you want someone in your family or closed friend- circle to get married within the Kshatriya Community, you may contact us at 7428379100 / 7428379500 or E-mail us care@suswayamvar.com and we will help you in finding your perfect match.
Free Registration at- www.suswayamvar.com or
You may also download the SuSwayamvar app by clicking on the link below:
Google Play Store Link:
https://play.google.com/store/apps/details?id=com.matrimony.suswayamvar
IOS App Link:
https://apps.apple.com/us/app/suswayamvar/id1572400158
16th March, 2022